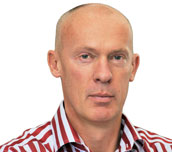 Who would have thought that the New York Times would ever be worried about free speech? Here is their account on the battle between German Justice Minister Heiko Maas and already censor-happy social media corporations. The report is some weeks old and must be updated today: Star lawyer Joachim Steinhöfel announced that he could force Twitter to lift the 'shadow ban' on @Einzelfallinfo.de.
Heiko Maas may be about to learn where the road being paved with his good intentions will lead. A Social Democrat and the current federal justice minister, he has announced ambitious plans to rid the internet of abusive and offensive language. His plans have incited concern in the German offices of Twitter and Facebook and may ensure that he goes into history books as the politician who brought the curtain down on free speech on social media in Germany.

Mr. Maas's plans, which center on legislation allowing legal actions against online insults, libel and sedition, take aim at several real problems, including a sharp increase in hate crimes against more than one million new migrants and refugees to Germany and the spread of "fake news" that, in his view, helped Donald Trump win the American election. And they come after his own failed attempt to get social media companies operating in Germany to agree to self-regulation. Despite promises by Facebook to crack down on harmful speech, Mr. Maas says Facebook still deletes only 39 percent of punishable content, and Twitter only 1 percent. After years of negotiations the minister, quite understandably, has run out of patience.
(I have no understanding for Maas and don't assume good intentions) more on NYT